Trusted Solutions, Improving Lives™
IDEX (NYSE: IEX) is a company that has undoubtedly touched your life in some way. From clamps that hold air bags safely in place, components used in DNA sequencing, to the Hurst Jaws of Life® rescue tools, we make thousands of products that are mission-critical components in everyday activities.
Learn
more
about
Trusted
Solutions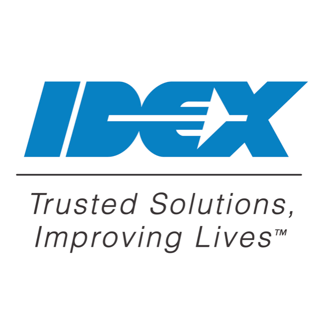 Our Fluid & Metering businesses design, produce, and distribute some of the most recognized names in positive displacement pumps and flow meters, compressors, injectors, and other fluid-handling pump modules and systems.
Our Health & Science businesses design, develop, and manufacture liquid subassemblies and precision components for a range of applications requiring precise control and measurement.
Our Fire & Safety/Diversified Products segment produces firefighting pumps and controls, apparatus valves, monitors, nozzles, rescue tools, lifting bags, and other components and systems for the fire and rescue industry, engineered stainless steel banding and clamping devices used in a variety of industrial and commercial applications, and precision equipment for dispensing, metering, and mixing colorants and paints used in a variety of retail and commercial businesses around the world.
Careers
At IDEX, we recognize that while we have phenomenal, highly engineered products that save and improve lives, it is our teams and talent who fuel the IDEX difference. IDEX is a different kind of company. And we're looking for a different kind of leader.
Learn more about opportunities with IDEX
Did You Know?
Aviation fueling costs account for nearly 40 percent of passenger ticket pricing.
Liquid Controls, a division of IDEX, is the world leader in aviation fueling automation. We save airlines millions of dollars every day by reducing fueling costs, boosting on-time departures, and improving fuel safety.